About Me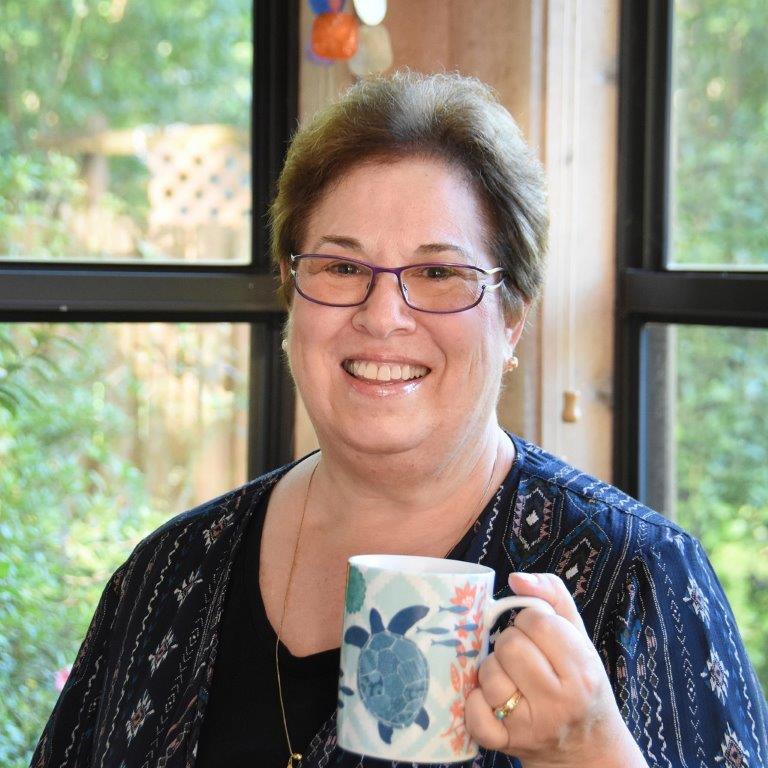 Sara Hopkins is a Licensed Clinical Social Worker
with over 35 years of experience as a psychotherapist.
Sara Hopkins is a Licensed Clinical Social Worker with over 35 years of experience as a psychotherapist.
I earned my Master of Social Work degree at the University of Missouri and received certification in Family Therapy from the New Jersey Center for Family Studies. For many years I was a clinical supervisor at Family Service of Morris County. I also has been a field instructor for New York University and Rutgers University. I worked with 9/11 First Responders at UMDNJ in a research and treatment program sponsored by Mount Sinai Hospital.
My desire to help people in a holistic manner led her to study Integrated Energy Therapy® (IET), a system of healing which is recognized worldwide. I am a certified practitioner as well as Master instructor of IET. I completed my Master Instructor Studies with Stevan Thayer the founding director of The Center of Being and the developer of Integrated Energy Therapy. ®
In addition, I have studied with Meredith Young-Sowers, an internationally known teacher and author, and founder of the Stillpoint Foundation, and has received certification as Certified Intuitive Healer from the Stillpoint Foundation and School of Integrative Healing.
I have  also studied Reiki and have attained her Reiki II Certification, as well as Reiki I in Hermetic Reiki with Damien Echols.
A Little About How I Work:
I have an active style. Although I listen well, I expect to talk with you and, at times, challenge you to learn, change, and grow in order to achieve your therapy goals.
I treat everything you bring to therapy with care and respect. At the same time, I have a sense of humor, and am not shy about using it when it seems appropriate and helpful to you.
I treat our first session as a mutual assessment of our "fit" as therapist and client. If I think I can help you, I'll tell you. If I feel I'm not a good fit for you, I'll let you know, and if you wish I'll refer you to other professionals whom I feel might be a good fit for you.
If we decide to work together, I will be asking questions, taking a history and assessment of the situation you bring into treatment. After that, I'll present to you my take on what you have told me and make sure I understand you well. We will work to define your goals for treatment and discuss a plan on how we can achieve these goals.
My methods are tailored to your individual needs and include both cognitive and feeling-oriented approaches as well as mind-body modalities such as breathing, visualization, or meditation.
I may suggest some of the following:
Journal-writing
Self-talk changes
Role-playing
Journaling
Reading
Cognitive reframing
Body awareness
Homework tasks
Breathing exercises
Mediation techniques
Visualization
Vision Boards
This Is what I Believe…
Everyone has the power to make positive changes in their life, although we sometimes forget that is so.
We are happier when we take back our power and assume responsibility for our lives. I believe that everyone can do this.
It is an honor to be partners in the healing process of helping someone get back in touch with the power and joy that is within us all.
I believe in fitting the technique to the person, and the person to the technique. I will put together an individual treatment plan, drawing from a wide range of therapeutic modalities.
I believe in addressing the whole person on all levels: emotional interpersonal, mental, spiritual and physical.
I can guide you in:
Overcoming depression, anxiety, and fear
Healing past traumas
Dealing effectively with others in your life
Managing stressful transitions
Finding your path in life, and connecting to your soul's purpose
Why call me?
I will spend time with you on the phone up front and help you determine the best way to go forward with your first session
I see the whole person you are – not just a collection of symptoms.  I also help you build on the strengths you already have. I am well-versed in mind/body/spirit modalities and love to use them if you are open to them!!!
I have many tools in my toolkit, so I make a personal plan for you, instead of trying to fit you into some theory or method I may have learned that may not be helpful.
I'm not a bobble-headed therapist!!! I am engaged and you WILL get feedback from me.
I will give you things to do or read in between sessions, and you are welcome to check in if you need to.
The Serenity Center
Your Healing Journey Begins Here.
My office is located in the beautiful Serenity Center on Winter Springs Boulevard. We are a very short distance from the intersection of 426 (Broadway).
The building is barrier free and there is parking right outside the door.
The Serenity Center is a very special place, housing many healing arts in addition to psychotherapy. You will feel the wonderful and welcoming atmosphere when you walk in the door.
I Hope to see you soon!!!!